Letter from CTC Operations and Management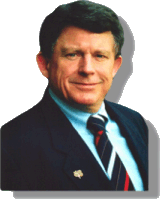 Dear Organizational Membership:

In recent months, you have contacted the CTC Organization regarding the CTC Certified 12 Step Consulting Board Certification. The CTC Operations has recently been taken over by the International Institute of Professional Analysts, LLC. With this new management, CTC is building new leadership, membership, and an innovative body of knowledge, testing, and certifications.
As you know, the primary objectives of the CTC Organization are to increase the knowledge and awareness of the use of the 12 Steps for improving the lives of those who suffer from addictions, alcoholism or other related challenges. Moreover, the CTC secondary focus is supporting a Board of Standards which is our leadership for membership, training, evaluation, and certification for our prestigious CTC Certified 12 Step Consultant Credential.
With CTC membership comes certain benefits. Our professional goal is to award recognition to those who have training, experience, knowledge and education in the area of 12 Step Recovery work. Thus, those of you who have passed our online exam who have the 100 relevant hours of professional consulting or practice work are eligible for the CTC Board Certification Documents and CTC Membership Credentials.
With new leadership, CTC is looking for additional people who would be willing to serve on our honorary board of standards. We encourage all to apply who are duly qualified with education and experience. However, we are hoping to build a broad cross section of individuals with MSW, PhD, MD, or other substance abuse and addiction experience & credentials. Additionally, CTC may also develop a CASA CTC Commission on Alcohol and Substance Abuse where you may apply to become an honorary member.
Moreover, CTC will soon launch an online journal. The CTC Journal of 12 Step Recovery. If you desire to have an article published in our online peer reviewed journal, please submit them to ceuinfo@ceuinfo.com
If you log on to register and pay for your membership and CTC Certification, please submit your preferred mailing address along with correct name spelling for the certificates.

Sincerely and Kindest Regards,
CTC Board of Standards
Click Here to register for CTC Certification...
Welcome!

Hello. I'm Michael Yeager, CEO of The Institute of 12 Step Counselors (TM), an organization where professionals like you can learn about and become certified in utilizing the 12 Step process. I've been in the addiction recovery field since 1973 and have had the privilege of designing and implementing multi- addiction treatment programs in Texas and Colorado.

Having a personal relationship with the 12 steps since 1973, I have utilized the recovery principals to assist thousands of people recover from a variety of addictive and co-dependent disorders. Now, through our licensed organization, you can become a CTC Certified 12 Step Consultant (TM). As most treatment programs are 12 step based, receiving a CTC certification will add validation to your recovery programs.

I invite you to review the information about this new Certification and become part of the growing list of member-professionals. Contact us, and join our members to expand your knowledge and expertise by becoming a CTC Certified 12 Step Consultant.

Most sincerely,
Michael Yeager
B.A., LCDC, C.Ht, RMT, SAP, CAS, CTC



CTC New Handsome Certificates Ready

Thank you again for your recent application to the CTC organization. Now, you can register for your membership and board certification documents to be sent to your preferred address. Please provide your preferred name spelling for your certificates.

Read on...
CTC Honorary Board of Standards

CTC is taking applications for Board Members for 2008-09. Please submit your nomination or self nomination to us if you desire to be on our Board of Standards. If elected, your name would be on our website as an Honorary Board Member or Commission Member.

Click Here to Nominate or Apply...
Requirements for CTC

One should satisfy the criteria to become CTC certified:
1. Education (Degree or completed the endorsed courses)
2. Experience (2 years for MCTC, 1 year for CTC)
3. Ethics (Agree to abide by the CTC code of ethics)
4. Continuing Education Requirements ( 15 hours per year)

Meet the requirements? Click Here...
Benefits of CTC Membership

These free benefits flow to reviewed, approved, and Certified applicants of The Institute of 12 Step Counselors who are still in good standing.

- Alliance with CTC and Use of CTC or MCTC on your Resume
- Use of our Designations after your name i.e. John Doe, CTC
- Handsome Certificate for your office
- National Registration with the Institute
- Opportunity for Designation as a Fellow of our Organization
- Opportunity for Committee and Board Member position
- Right to Use Credentials on Resume and Business Cards
- Opportunity to become a Honorary Faculty Member of the Institute
- Conferences, Seminars, & Networking Event Information

Click Here for Membership Benefits and Exam Information...
Continuing Education through Home Study

Contemporary Teaching offers home study programs as the ideal solution to obtaining your continuing education credits. As your resource, Contemporary Teaching's home study programs supply you with the most current information available as an immediate response to growing issues surrounding our society.

Read on...
About Michael Yeager
B.A., LCDC, CTC, C. Ht, RMT, SAP, CAS

Michael is an educator of counselors having created 40 approved homestudy courses that are approved by NAADAC, ICRC, by many social work, LMFT and LPC boards, most state agencies, AIA and the Canadian Council on Professional Certification.

Michael is Internationally Certified and Texas Licensed Chemical Dependency Counselor, Certified 12 Step Counselor, Board Certified Interventionist, Certified Grief Recovery Counselor, Certified Compulsive Gambling Counselor, Certified AcuDetox Specialist, Prevention Specialist, Certified Clinical Hypnotherapist, Reiki Master/Teacher, TFT, M/BT, Touch For Health & Healing Touch Practitioner, Registered Massage Therapist, Silva and The Sedona Method Graduate.




Read more about Michael Yeager's Contemporary Teaching...